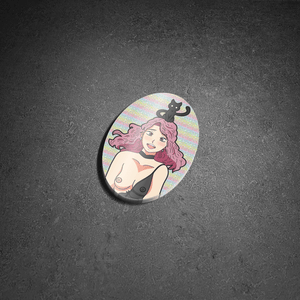 In Stock
Vanessa from Black Clover in a partial glitter sticker. Glitter finish  in the background. Final product will not be censored!!!
Measurements: 2.9" x 4.1"
Partial Glitter:
Scratch and weatherproof stickers
Long lasting colors for outdoor use
Metallic Holographic sticker
Crack backing liner for easy peel
Laminated with a UV protective gloss for outdoor use
Please make sure to double check your address before checking out.
All Sales are final!